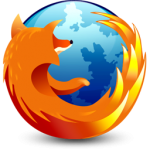 Firefox 4.0 is slated for official release today at some point but readers of an impatient nature can grab it from Mozilla's FTP server. We'll update this post with official links as they become available.
We're not linking to the FTP server directly as it's not really a public distribution channel so here are the downloads hosted on Fileforum:
A word about incompatible extensions. If you come across one, do this:
Type about:config into the address bar
Create or modify this boolean value: extensions.checkCompatibility.4.0
Set it to False
Or install the Addon Compatibility Reporter.
Unlike Internet Explorer 9, Firefox 4 does support Windows XP.
[UPDATE]: Firefox 4 now officially released! Get Firefox 4
Let us know what you think in the comments.