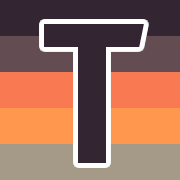 We are very excited to announce our first open source project that we're calling BootstrASP. It's a simple framework for building websites with ASP and twitter's Bootstrap with some added CSS3 candy thrown in for good measure!
You'll find all the info on the project's github page. If you spot something wrong, you have an idea for a new feature or you have a better way of doing something, please submit a pull request and we'll review your code. It's an ever evolving project and new features are being regularly added.
BootstrASP is licensed under CC BY-SA 2.0 which means you are free to copy, distribute, hack, slice, make derivatives and even to make commercial use of it provided that you both credit Trippnology and release your work under an identical license. We're big fans of open source software (and hardware for that matter) so we're really pleased to be giving a tiny something back to the community.
Let us know what you think in the comments here or on twitter and remember to share this post with your networks.