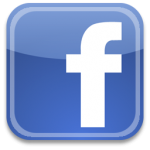 With all the competition from Google+, Facebook is having to up it's game. There have been some fairly drastic changes recently and more are on the cards.
They are set to make an announcement later today (5:30pm to be exact) which you can watch below. Facebook's goal is to become the social layer that supports, powers and connects every single piece of the web, no matter who or what it is or where it lives.
Let us know what you think in the comments here or on Facebook and remember to share this post with your networks.
(via Sean Clark's blog)
[RELATED]: Google+ Vs Facebook: The gloves are off