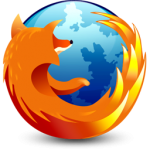 The new App Tabs feature in Firefox 4 is great at saving you some screen space but notifications from sites like Facebook or Gmail no longer appear. Here's how to get them back (sort of).
Now your App Tabs will highlight when you have a new notification. They still don't show the number of notifications but it's better than nothing. We'll update this post if we hear of a better solution.
Let us know what you think in the comments.