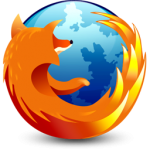 The first part of our series showing you how to take using Firefox to the next level. We're kicking off with a round up of some of the most useful and downright cool addons.
Mozilla provide a whole site dedicated to Firefox addons and make a point of featuring some of the best. They also have a showcase site; Rock Your Firefox, featuring the cream of the crop.
Toolbar Buttons
One of Firefox's best features is how customisable it is. It's your browser, use it your way. You can literally rearrange all of the controls to your liking (go to the Firefox menu > Options > Toolbar Layout) and even bring some less often used controls to the fore with this addon: Toolbar Buttons. If you don't think that you'll need that many buttons, the Toolbar Buttons site allows you to simply make your own custom extension with their extension maker.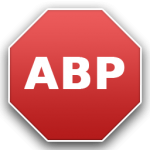 Adblock Plus
Next up is an extension that most Firefox users soon consider essential: Adblock Plus. It blocks almost all of the annoying adverts that you see around the web. We've already talked about how to improve your browsing speed and stay safe with Adblock Plus so check that article for more info.
Textarea Cache
Don't you hate it when you type something onto a website (like a forum post or webmail) and just as you hit submit, something goes wrong and you lose your carefully crafted text? This is where Textarea Cache comes in. It saves the last chunk of text you typed and provides an easy way to copy it to the clipboard for re-posting.
Cooliris
Now we're talking. Cooliris isn't just useful, it's pretty darn cool too (good name then huh?). It's an image and video search tool that presents your results in a 3D, scrollable virtual wall which looks amazing and allows you to quickly skim through hundreds of images in no time.
Unfortunately, you need a reasonably powerful computer and a decent internet connection to really get the best out of it but do still give it a try on modest hardware – you may be surprised how well it runs.
Greasemonkey
Greasemonkey is more than just an addon – it's the gateway to a whole world of customisation. Most of the addons above are changing how Firefox works – greasemonkey changes how the web itself works. It allows you to customize the way a web page displays or behaves, by using small bits of JavaScript.
Don't be scared off by the mention of JavaScript, you don't have to learn about that as there are a myriad of scripts already written for you and made available via userscripts.org.
Greasemonkey is so powerful and wide reaching that we will be covering it more in depth in a later tutorial in this series.
Tip: A good way to get more out of Greasemonkey is to also include it's companion extension Greasefire which links you to scripts available for the current page you are viewing.
Also worth a mention…
Let us know about your favourite addons in the comments here or on Facebook and remember to share this post with your networks.