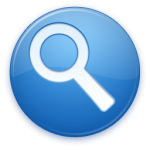 All of the modern browsers have a search box built right in but they don't always feature the sites you'd like to use. In this tutorial we'll show you how to search your way.
Head over to the Mycroft Project homepage where you will find more than 22 thousand sites to choose from. It's now just a case of finding the site you'd like to use (YouTube UK and Wikipedia are good examples) and clicking on the name. You will be presented with a box asking if you would like to make this your default search provider and in IE, if you would like to use search suggestions.
You can now search your favourite sites without having to go to their homepage first. What sites do you search most? Let us know in the comments here or on Facebook.