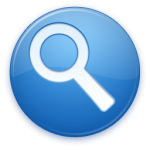 After a short stint in second place, we're back to being the number one result for the search term web design attleborough.
Along with the excellent results our clients see, this proves that our SEO techniques work to boost Google ranking and thus drive more traffic to your website. There are many business' locally that provide Attleborough SEO but if their own websites don't rank well, then it's highly unlikely that yours will either.
If you would like us to bring more customers to your website with our proven techniques, contact us today.
Let us know what you think in the comments here or on Facebook and remember to share this post with your networks.