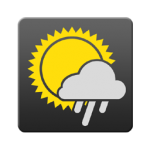 As a population, we British love talking about the weather. We love moaning that it's too hot, too cold, too windy, too wet, it seems we're never satisfied! We've put together a selection of links that keep you up to date with what Mother Nature is throwing at us.
Wunderground – Weather Underground is committed to delivering the most reliable, accurate weather information possible. In short, they're weather geeks (this is a good thing). The nearest station providing Attleborough weather is located in Morley at Wymondham College.
Met Office – World leading weather services for the public, business, and government.
Meteox – Up to the minute radar images that are great for tracking rainfall. They also provide a great mobile weather page.
Sat24 – Similar to Meteox but with visible satellite images.
Blitzortung – Shows lightning strikes in the last 120 minutes.
UK Wind Map – Shows wind speed and direction.
WeatherSpark – Nice looking site but it can be a bit overwhelming. Try the Attleborough weather page.
Meteorologica – A variety of weather images and data that you can either refer to or copy the images onto your own web site.
Costessey Weather Station – A weather station run by a hobby operator.
Let us know if you have a favourite weather site in the comments here or on Facebook and remember to share this post if you liked it.